ATEC Aircraft
Advantages
Fashioned aerodynamic shape, high performance, low operating costs, easy control, manoeuvreability, high safety and long service lifetime are the qualities which put our aircraft on the top within the light aviation branch and will bring you the real joy.
High resistance in operation is proven by dozens of thousands flight hours in flight schools.
More about our airplanes
Controllability
Automatic trim, ergonomic steering, easy control even on flight limits – all these features provide you maximum comfort and safety on long trips and when carrying our steep manoeuvres.
Technology
All-carbon composite structure assures high strength, aerodynamic purity and low weight. Our own development, technology and know-how guarantee a high quality of material processing. We use the most advanced production methods and processing of composites.
Performance
Low-cost operation also with speed above 200 km/h is what we are focused on. A flight range of up to 2000 km makes the airplane be your partner on long trips. Low consumption and high speed enable safely reaching your destination via the best route.
Safety
Safety is our priority. The rescue system, rigid cockpit protecting the crew, excellent flight characteristics and reliability make our aircraft in the long term the safest in its category. The high strength of the construction is verified by many difficult tests.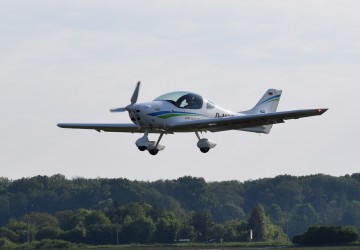 German demo Faeta NG is now for sale
One of the Atec 321 Faeta NG demo airplanes owned by our German distributor is now for sale. The aircraft was delivered and registered in Germany in 2022. It has only flown 75 hours and is available immediately. It is equipped with Rotax 912 iS engine, a three-blade in-flight adjustable propeller an…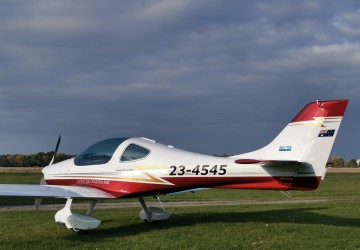 New ATEC 321 Faeta NG arrived in Australia
At the beginning of February 2023, after almost two-month voyage over the ocean, the new ATEC 321 Faeta NG arrived in Australia, where it still caught the top of the summer season. The popular "wild" red but elegant design was thus presented also above the wild Australian landscape. Very popular i…
New smart option for Faeta NG in 2023
We introduce new smart option in the equipment of Faeta NG! To improve your comfort, we have designed a new, practical storage case built-in the upper surface of the central tunnel between the seats. It serves not only to store various small things, glasses or pen, but you can even charge your mobil
ATEC v.o.s.
ATEC in numbers
Our full-carbon composite airplanes are customized as by customer´s wish. Since 1992, when the factory was established, we have produced and delivered hundreds of airplanes operated worldwide. We believe that pilots enjoy its flight characteristics, appreciate its low-cost operation and mainly feel happy when flying with.
About company