ICAO code: ZEPH
This legendary and still popular two-seat cantilever low-wing ultralight aircraft of mixed construction with 3-wheel fixed landing gear still retains its elegant aerodynamic design although many structural and technological modifications have been applied since the first version was produced. In course of time, the original aircraft design became completely different. It still retains its prominent position on ultralight aviation market due to its strength quality and attractive design. More than 200 pieces of Zephyrs are successfully operated in many countries. The aircraft is approved for operation in UL category up to 472,5 kg MTOW.
Since 2001 we offer lighter modification of Zephyr 2000 taking advantage of carbon composites partially applied on its structure. The original Zephyr 2000 was re-named to ATEC 122 ZEPHYR in 2007. Although its design, performance and spacious cockpit give the feeling of higher weight category aircraft, in fact it joins the ultralight category thanks to high quality carbon technology, which guarantees excellent strength characteristics. Maintaining high safety factors, this plane complies even with the most strict weight limits and regulations.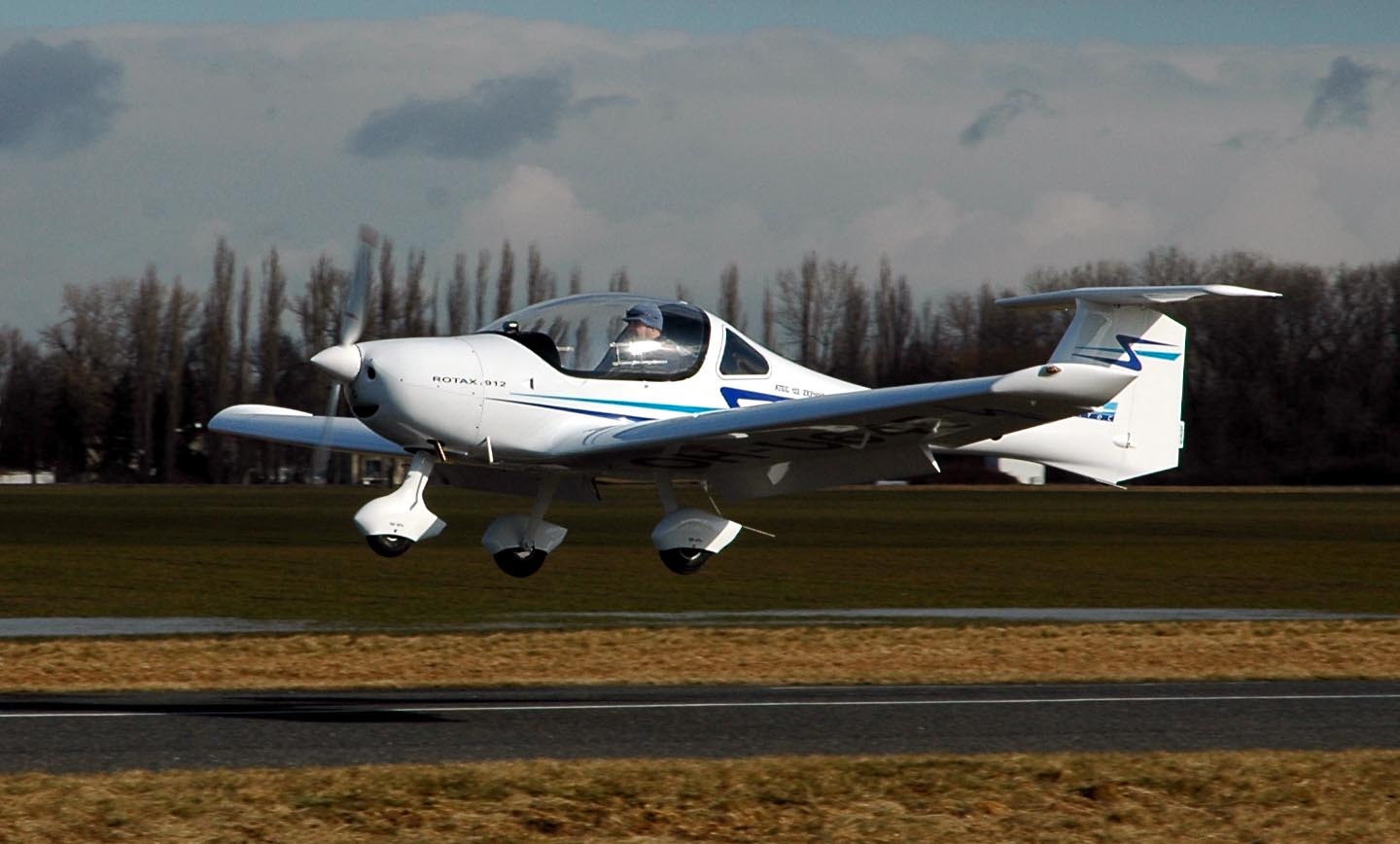 The main difference between Zephyr and Faeta is the wing shape, its aerodynamic characteristics and structural materials applied. Wing profile is also laminar, but different profile type is applied. Its structure is combination of fiberglass, wood and polyester fabric.
This aircraft maintains high rigidity and performance, but various materials applied make it affordably priced. These are usually valuable advantages especially for pilot schools.
Zephyr is very fast and manoeuvrable aircraft which provides high comfort of spacious heated cabin giving safety feeling to the crew seating side by side. The cabin is possible to adapt to pilot´s figure by adjustable seats and pedals.
Small windows situated over the luggage compartment on both sides of fuselage provide better view and give the feeling of open space. Lightweight, but rigid construction allows the plane to be equipped with a modern rescue ballistic system.
We pay attention to user´s comfort and satisfaction, so we offer a large range of interior and exterior custom design modifications, optional equipment and custom layout of instruments on the dashboard as it corresponds with user´s wishes, needs and habits. Our intention is to let the client express his creative ideas applied on custom design and configuration of his new machine.
Because of significant advantage of low fuel consumption, our aircraft can be effectively used not only for comfortable travelling, business trips, but also for towing gliders. It is very popular plane in pilot schools due to its easy control, manoeuvrability, manipulation and low-cost operation.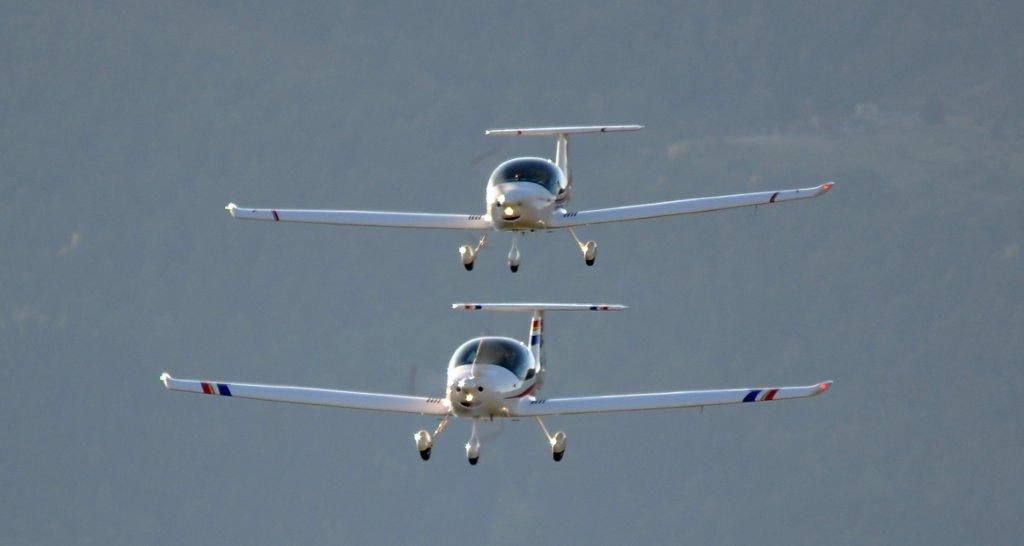 Basic characteristics
Specification
| | |
| --- | --- |
| Wing span | 9,4 m |
| Length | 6,2 m |
| Height | 2,0 m |
| Wing area | 10,3 m2 |
| Tail span | 2,4 m |
| Wheel spacing | 2,0 m |
| Empty weight | 275 kg (alt. 262 kg) |
| Max. take off weight | 450 / 472,5 kg |
| Fuel capacity | 60 L (alt. 80 L) |
Performance
| | |
| --- | --- |
| Cruising speed VC | 230 km/h / 124 kt |
| Never exceed speed VNE | 290 km/h / 157 kt |
| Stall speed (flaps extended) VS0 | 50 km/h / 27 kt |
| Stall speed (flaps retracted) VS1 | 75,6 km/h / 41 kt |
| Max. horizontal speed VH | 270 km/h / 146 kt |
| Rate of climb | 6,5 m/s / 1280 ft/min |
| G-load limit | +4 / -2 |
| Flight range | 1900 km |
| Fuel consumption | 7/14 L/h |
Technical details
The wing
The wing is of mixed cantilever structure with UA-2 laminar-flow. The rectangular wing plane in the root area goes over into the tapered wing ended in a wing-tip. The main spar made of multi-layer reinforced beechwood is placed at a depth of 30% of the wing. The ailerons and flaps are suspended from the rear auxiliary spar. The leading edge is covered by a composite sandwich as far as the main spar. The rest of the wing is covered by PES-fabric. The central framework welded from high-grade CrMo steel tubes is built in the fuselage.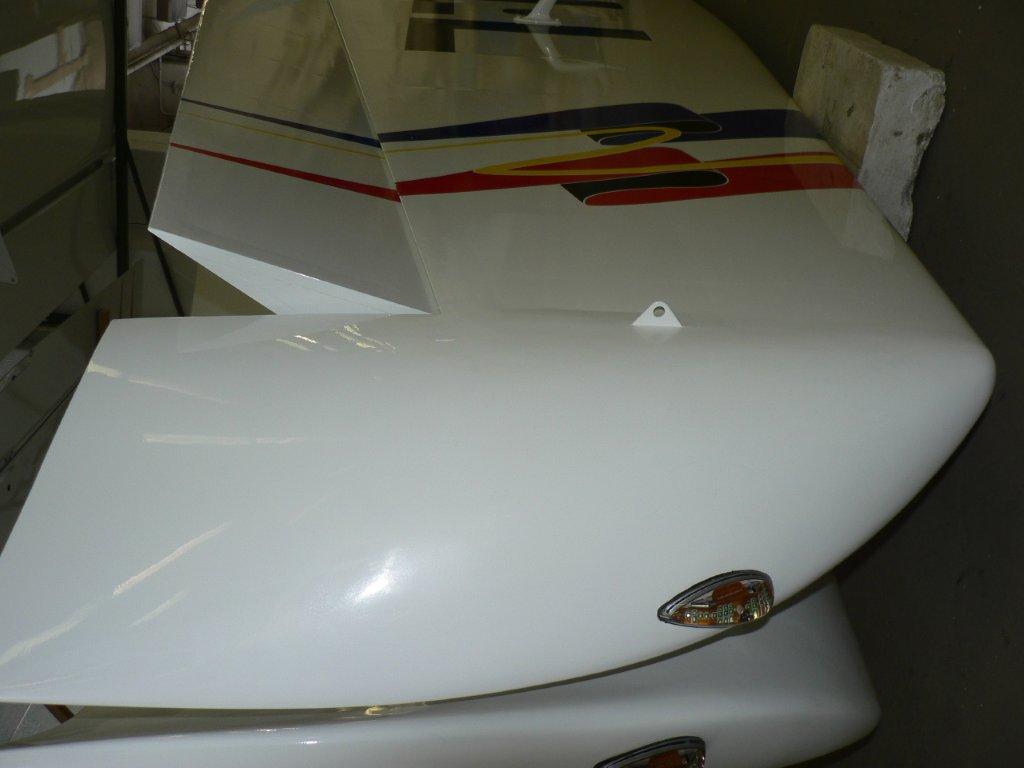 The fuselage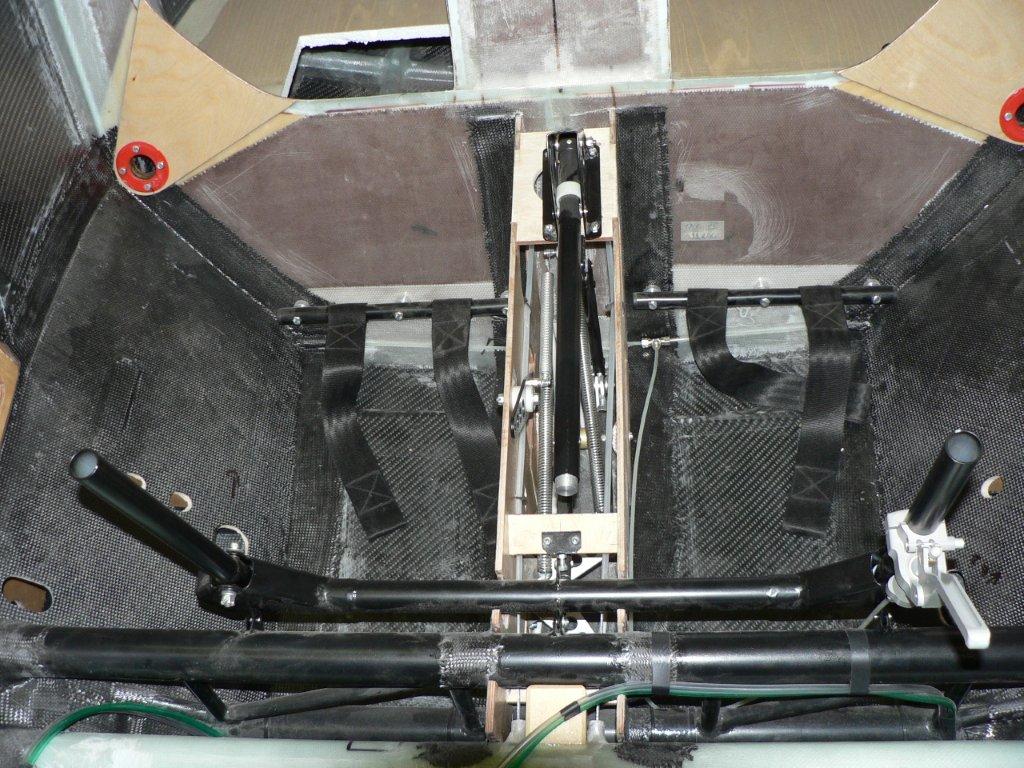 The fuselage is a carbon-fibre shell braced with multi-layer wooden bulkheads. The cross-section is elliptic with pure wing fillets and a spacious cabin. The engine which is in the front part of the fuselage is separated by firewall to which the engine mount and steerable nosewheel are attached.
The tail unit
The tail unit is a T-shaped mixed construction made of fiberglass. The tapered horizontal tail consists of fixed stabilizer and rudder. Torsion boxes covers are wooden made in a way similar to wings construction. The tapered vertical tailplane is a monolithic part of the fuselage shell. The rudder suspended from the last fuselage bulkhead is completely made of glasscomposite.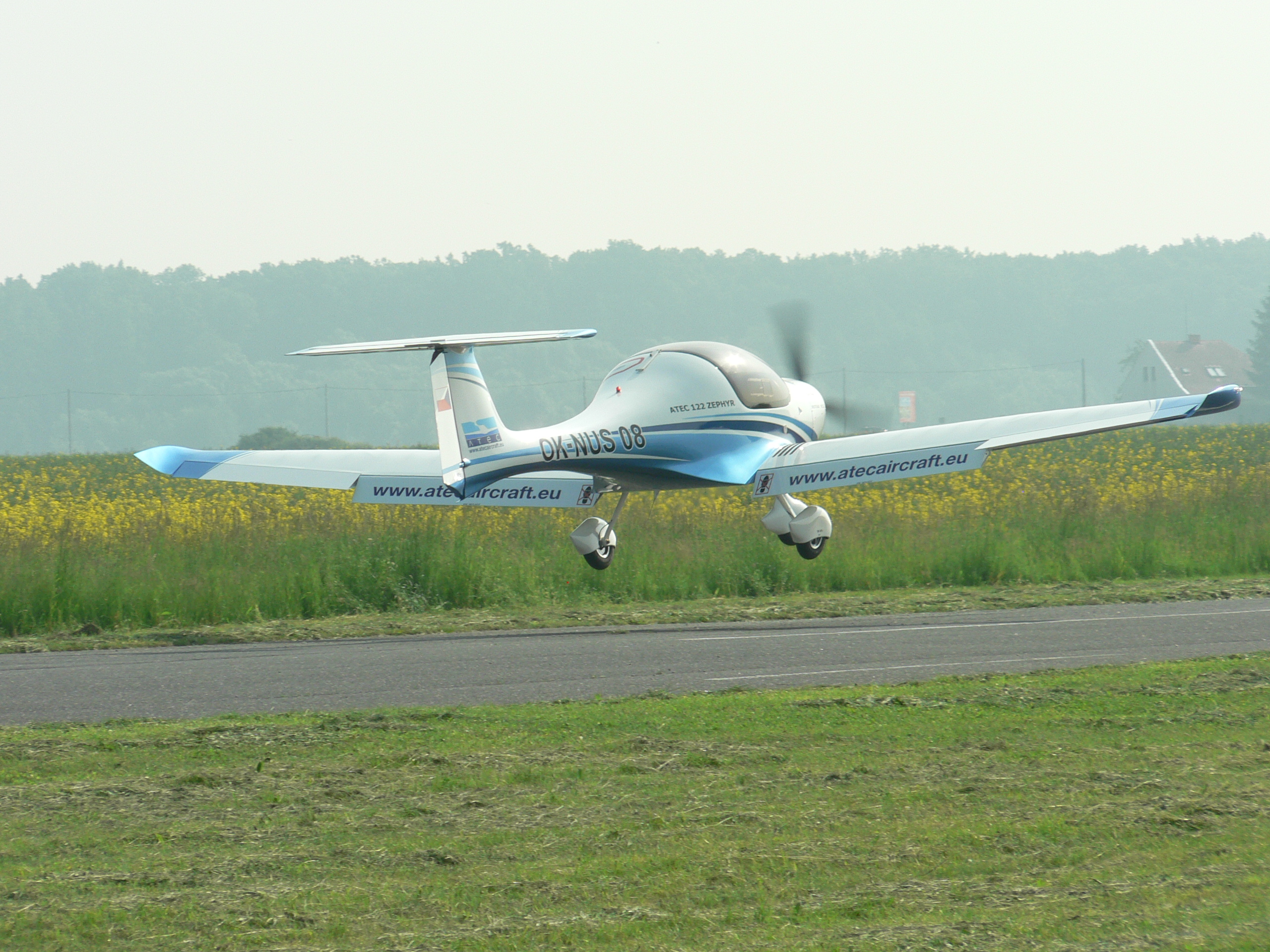 The landing gear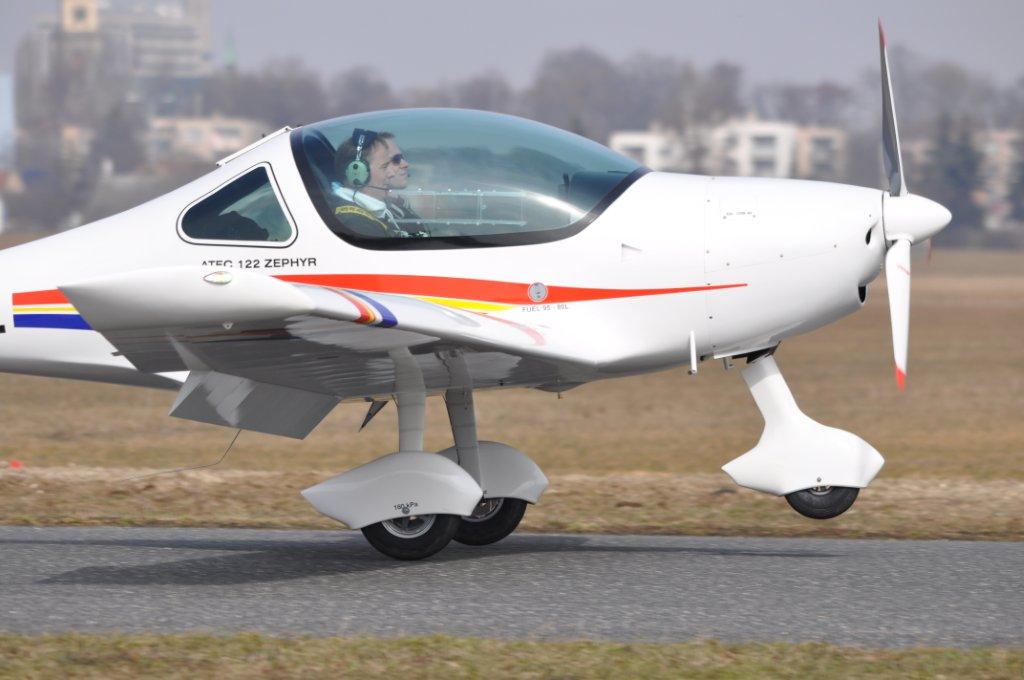 The landing gear is a fixed three-wheeled construction with a steerable nose wheel. The main gear is constructed as a pair of leaf springs of composites. The front leg is made of composites and metal tubes suspended with rubber spring. The main wheels are equipped with hydraulic disc brakes. Electronic main wheels size is 380x100 mm, front wheel size is 300x100 mm. Aerodynamic fairings are installed on all wheels.
The control
Dual control of all the rudders. The ailerons, flaps and elevator are controlled by control rods and levers, the rudder is controlled by steel wire ropes. All the control attachments are situated within the airframe. The important checking points in the wings are equipped with inspection holes with a perspex covering.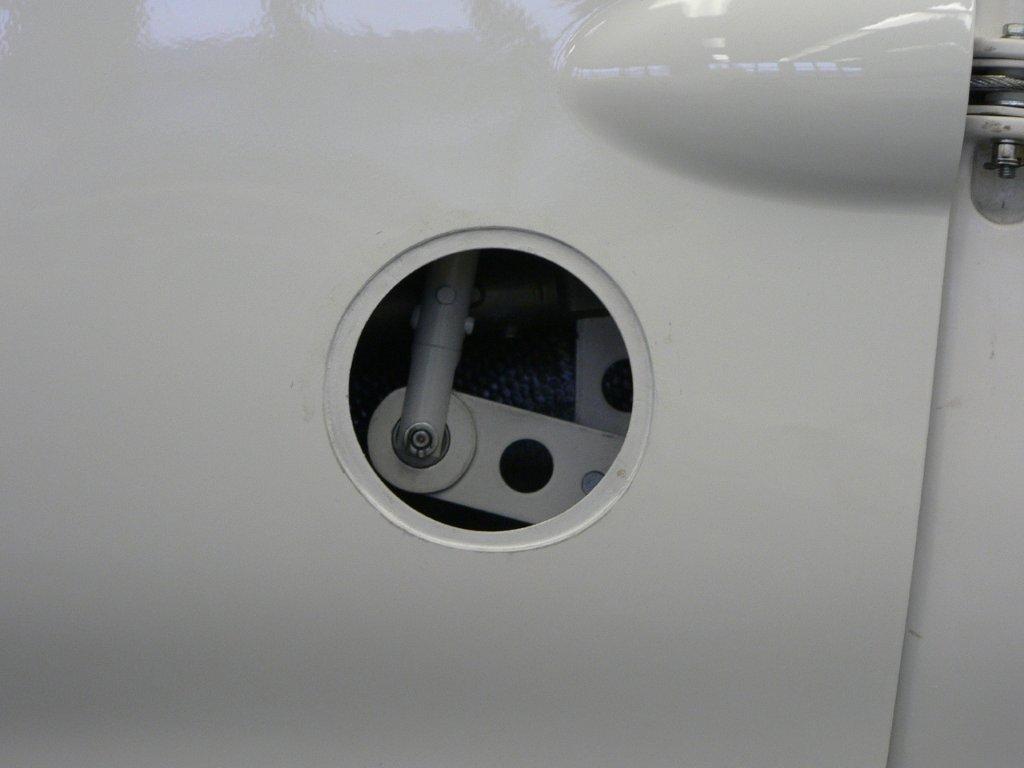 The engine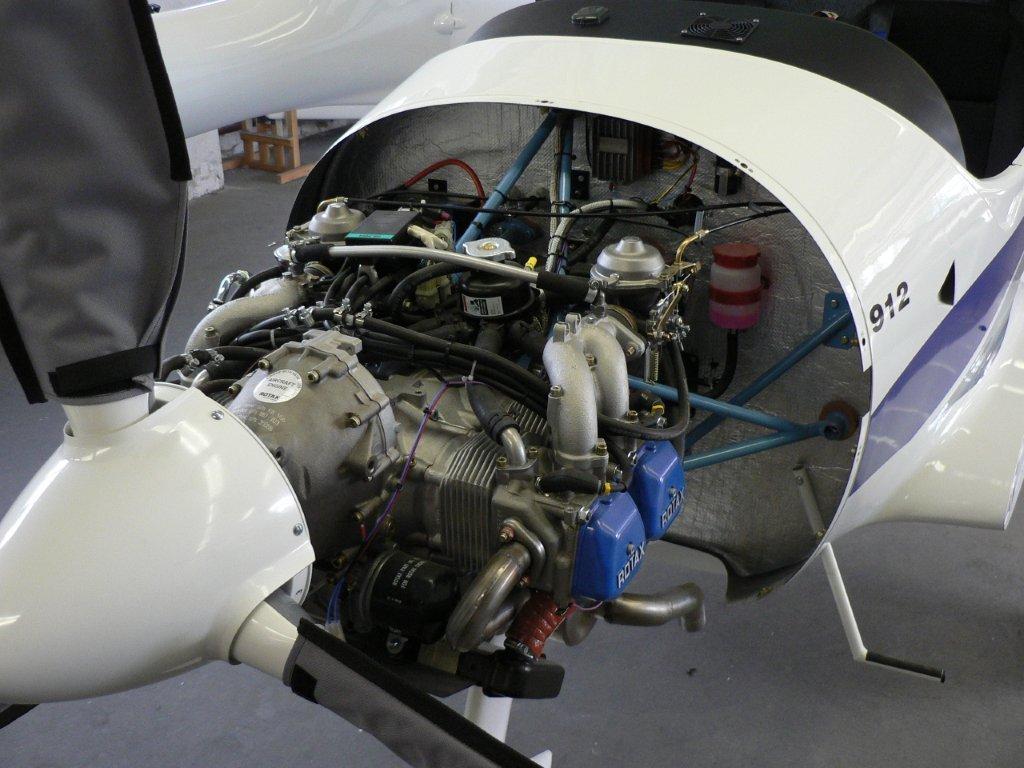 The engine of standard option is ROTAX 912 UL 80 HP or ROTAX 912 ULS 100 HP that drives a FITI three or two blade propeller which can be fix, ground adjustable or adjustable in flight. The engine mount is welded of the first-rate-quality CrMo thin-walled steel tubes.
The fuel system
The fuel system consists of fuel tank integrated in the fuselage. The piping connection is equipped with a sediment bowl and a drain plug. The fuel supply is assured by two independent circuits and pumps. The fuel pressure is monitored by fuel-pressure gauge.
Instrumentation
Instrumentation consists of basic flight, engine and navigation checking instruments. The static and dynamic pressure is taken from the Pitot tube attached on bottom part of the left wing.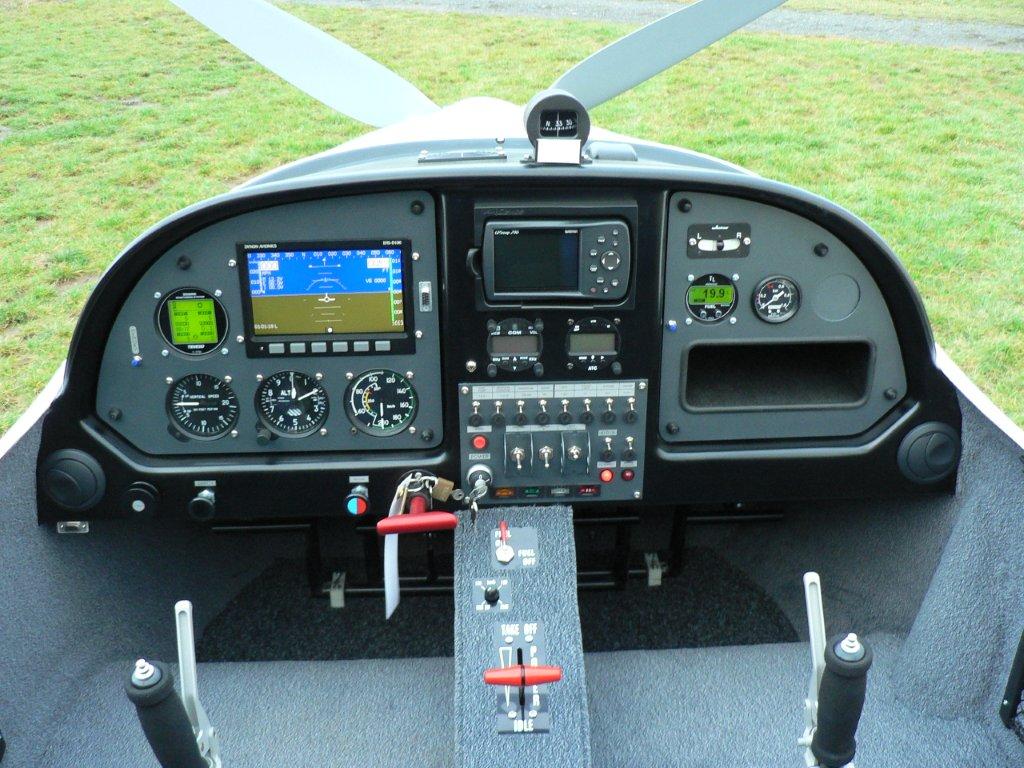 Cabin and canopy
Cabin is equipped with effective air ventilation, optional heating and canopy demisting fans. The hinged perspex canopy can swing upwards and backwards. Electrical blocking system on canopy lock disables to start-up the engine if the canopy is not closed well. Mechanical blocking system prevents from canopy self-opening during the flight. The basic version of canopy is colourless, optionally tinted in different colours. Whole cockpit can be upholstered with various types of fabrics and colours. Seats are adjustable. Pedals are possible to adapt in 3 possitions to the measure of pilot.