The FAETA NG is the new generation of Atec airplane. The new advanced model of Faeta is designed based on our long experience from operation of our aircraft and pilots experience. We have been considering combination of the latest modern trends, aerodynamic purity and surely high performance. The fuselage is completely made of hi-quality carbon fibers processed by the new technology as to keep its light weight. Its elegant shape is highlighted by specific curves according to the latest fashion in design. Comfortable, upholstered cockpit is now more spacious with flexible adjustable seats and pedals. Also the luggage compartment offers more space and capacity.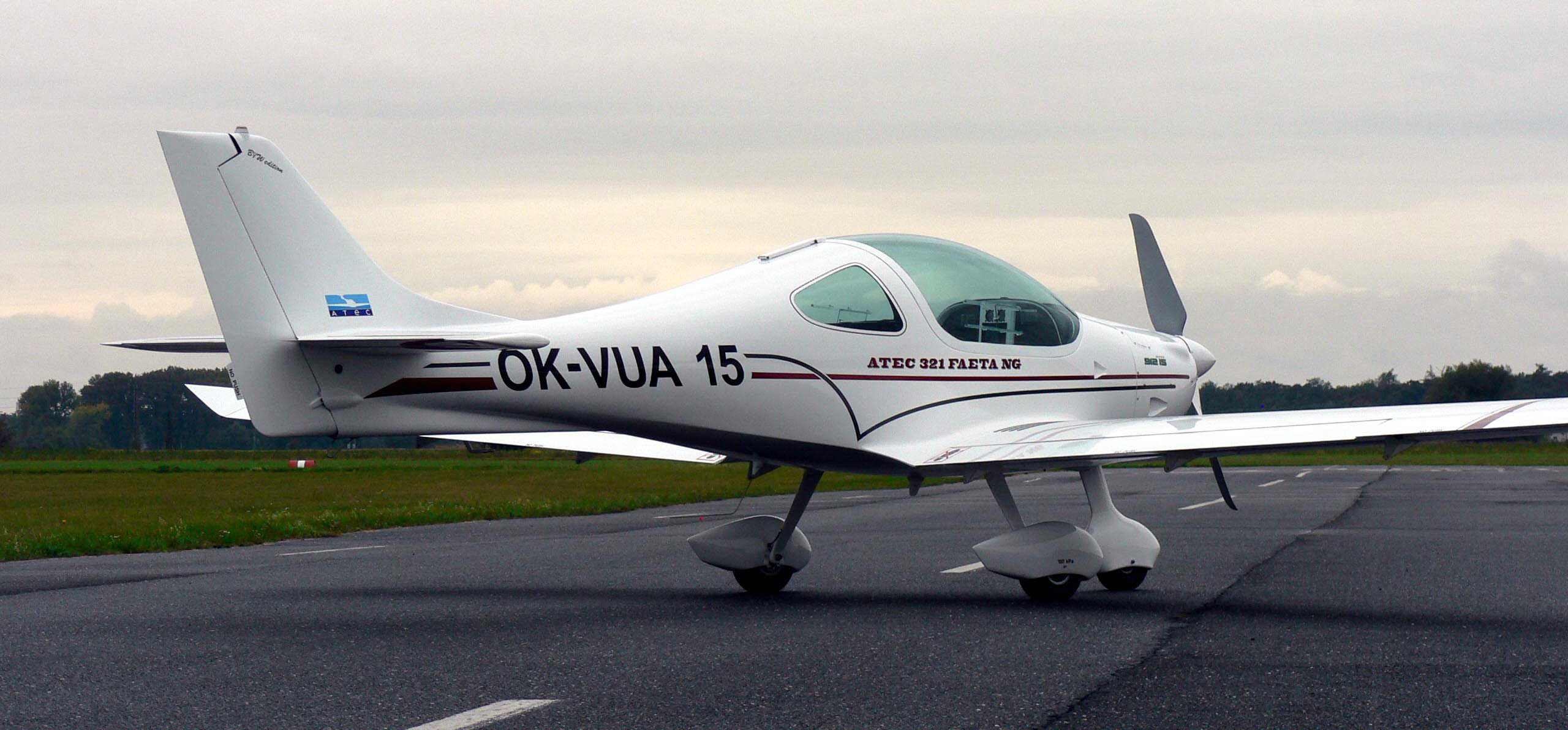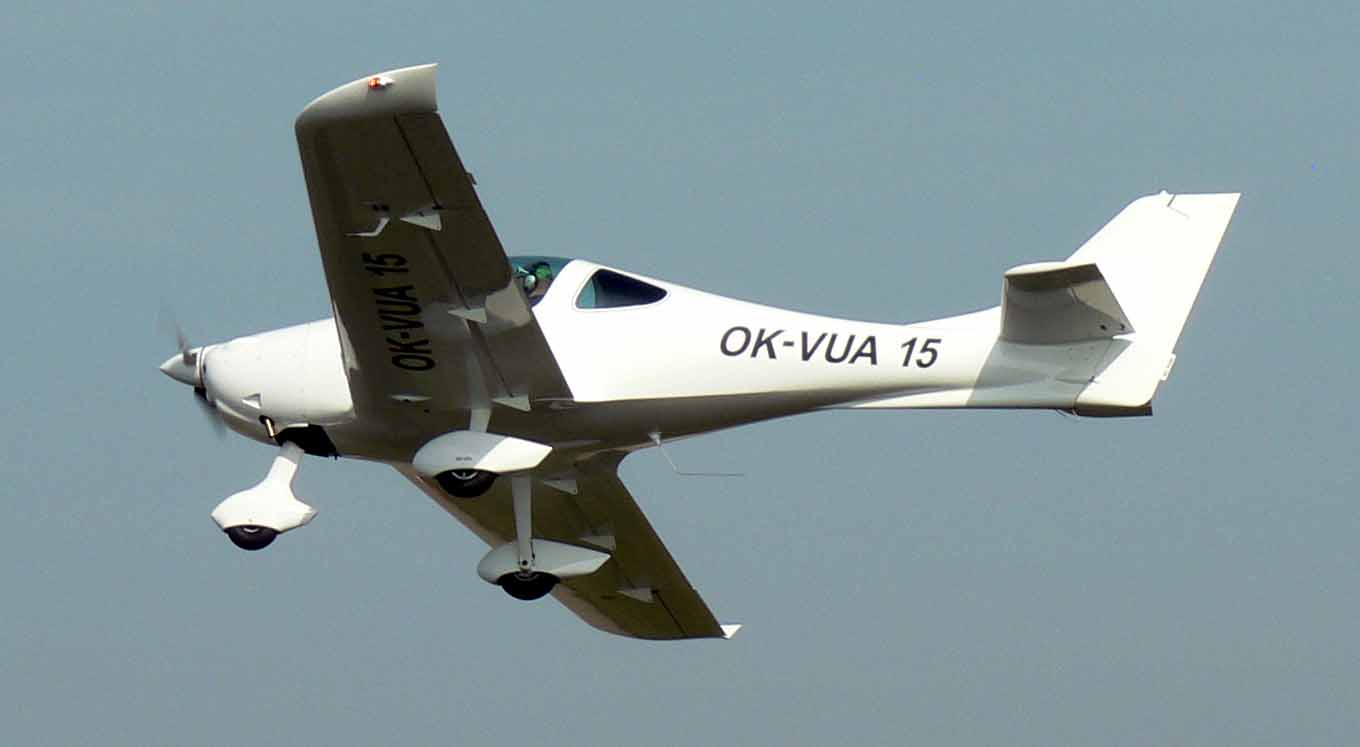 The new "NG" is the number one in flight characteristics and has no competitor within its category. It is more manoeuvrable, but also stable with immediate reactions in control. This plane is exceptional by its speed range with max. speed of 280 km/h and stall speed only 52 km/h.
This plane is intended especially for comfortable touring and everyday use.
Basic characteristics
Specification
| | |
| --- | --- |
| Wingspan | 9,6 m |
| Fuselage length | 6,25 m |
| Height | 2,1 m |
| Wing area | 10,1 m2 |
| HT span | 2,4 m |
| Wheel track | 2,0 m |
| Empty weight | 278 kg |
| Max. take-off weight | 450 / 472,5 kg |
| Fuel tank capacity | 2 x 50 l |
Performance (ROTAX 912 IS SPORT, 450 kg)
| | |
| --- | --- |
| Payload | 172 kg |
| Flight range | 2000 km |
| Min. speed (flaps) CAS | 52 km/h |
| Min. speed (no flaps) CAS | 64 km/h |
| Cruising speed | 245km/h |
| Max. horizontal speed | 280km/h |
| Never exceed speed vNE | 295km/h |
| Climb range | 7 m/s |
| Consumption (180/245 km/h) | 9/16 |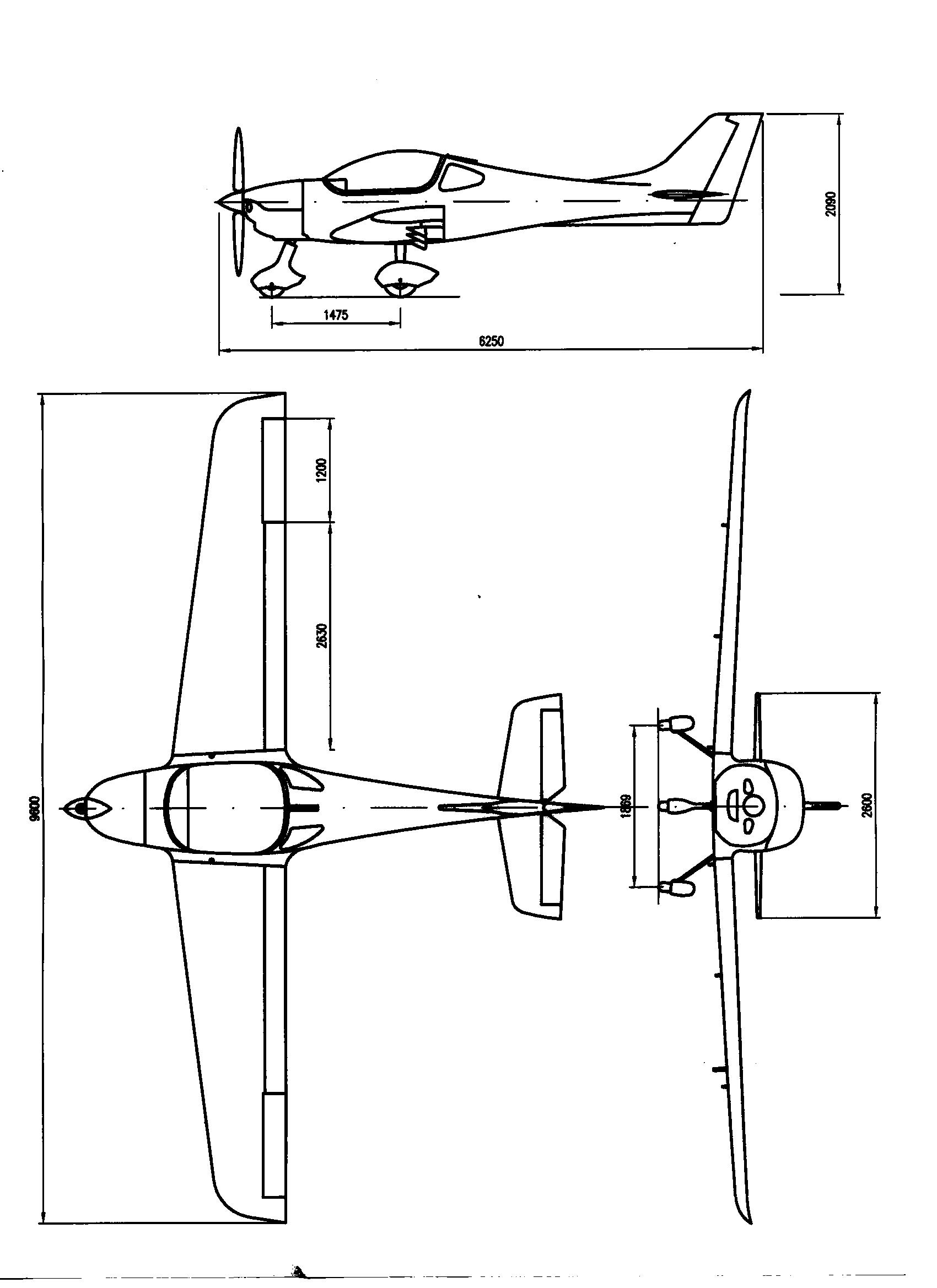 Technical details
ATEC 321 Faeta NG is cantilevered, low-wing, double seater aircraft with the puller engine. Seats are situated side-by-side. The landing gear is tricycle with steerable nose wheel. The composite main gear is designed for the load up to 600 kg. All wheels are covered with fairings. The wheels are fitted with four-piston hydraulic brakes of high efficiency. All-carbon tailplanes are designed in popular cross-tail configuration. The rudder with high aspect ratio gives dynamic look to the tail. Backswept wings are fitted with large slotted lift flap. The fuel tanks are inbuilt in wings with the total capacity of 100 L (2 x 50L) of fuel. The wings coating is made of carbon sandwich.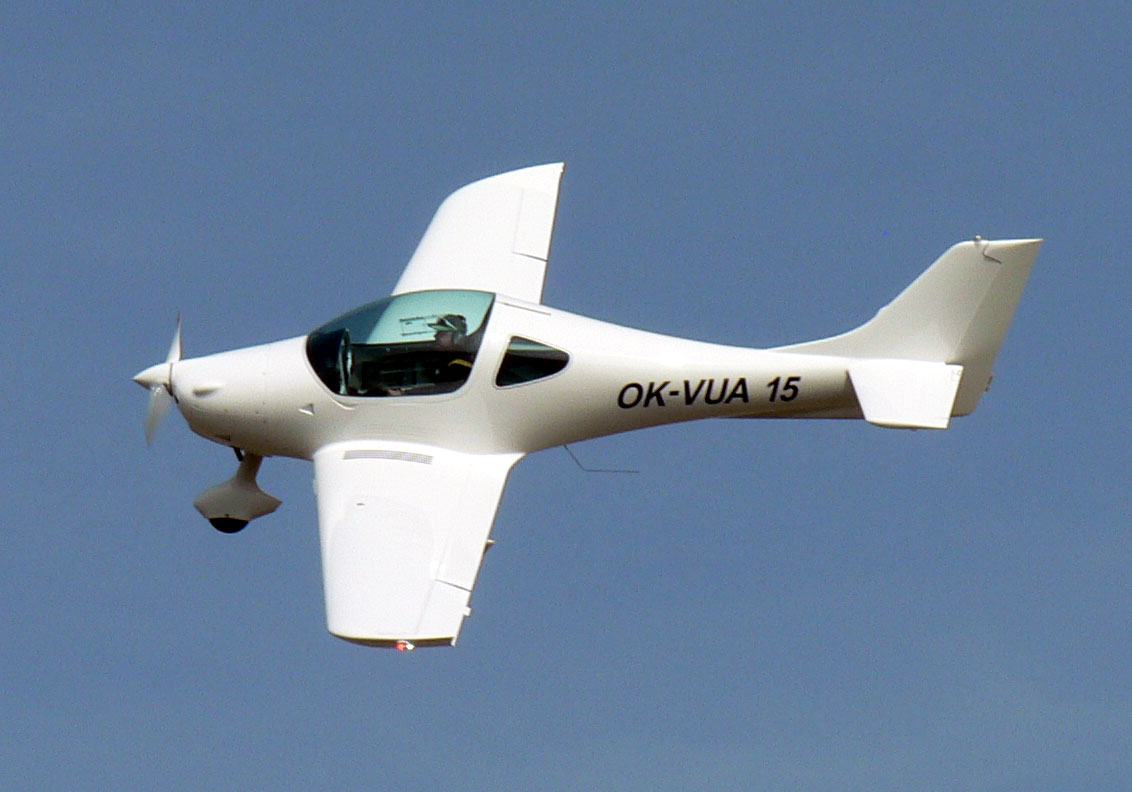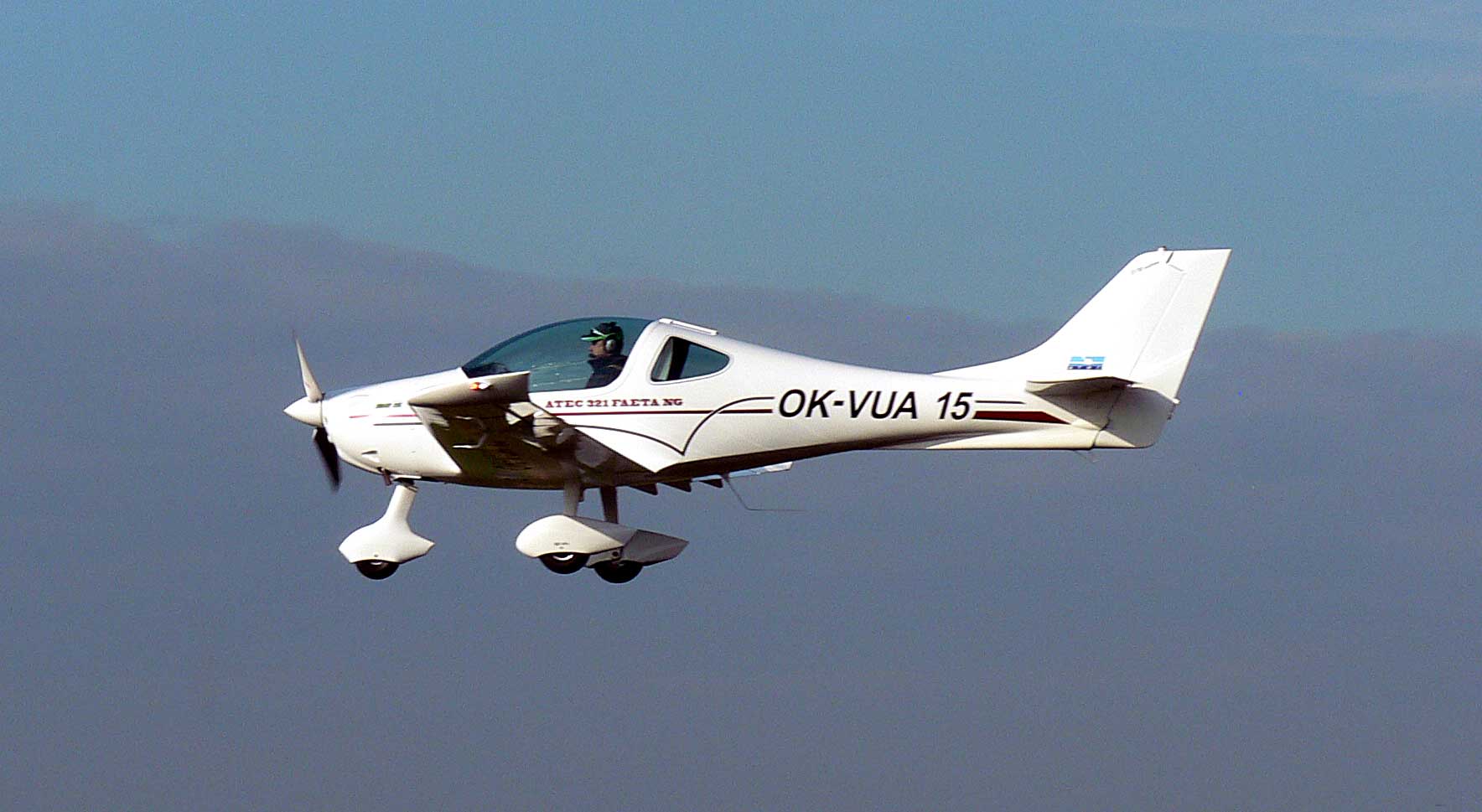 The cockpit provides enough space and comfort during longer flights. The cockpit is ventilated and heated. The demisting fan of the canopy helps to keep good visibility. Both seats and pedals are adjustable in all directions and can be individually adjusted and customized according to pilot´s body. The new luggage compartment offers enough space for luggage load up to 20 kg.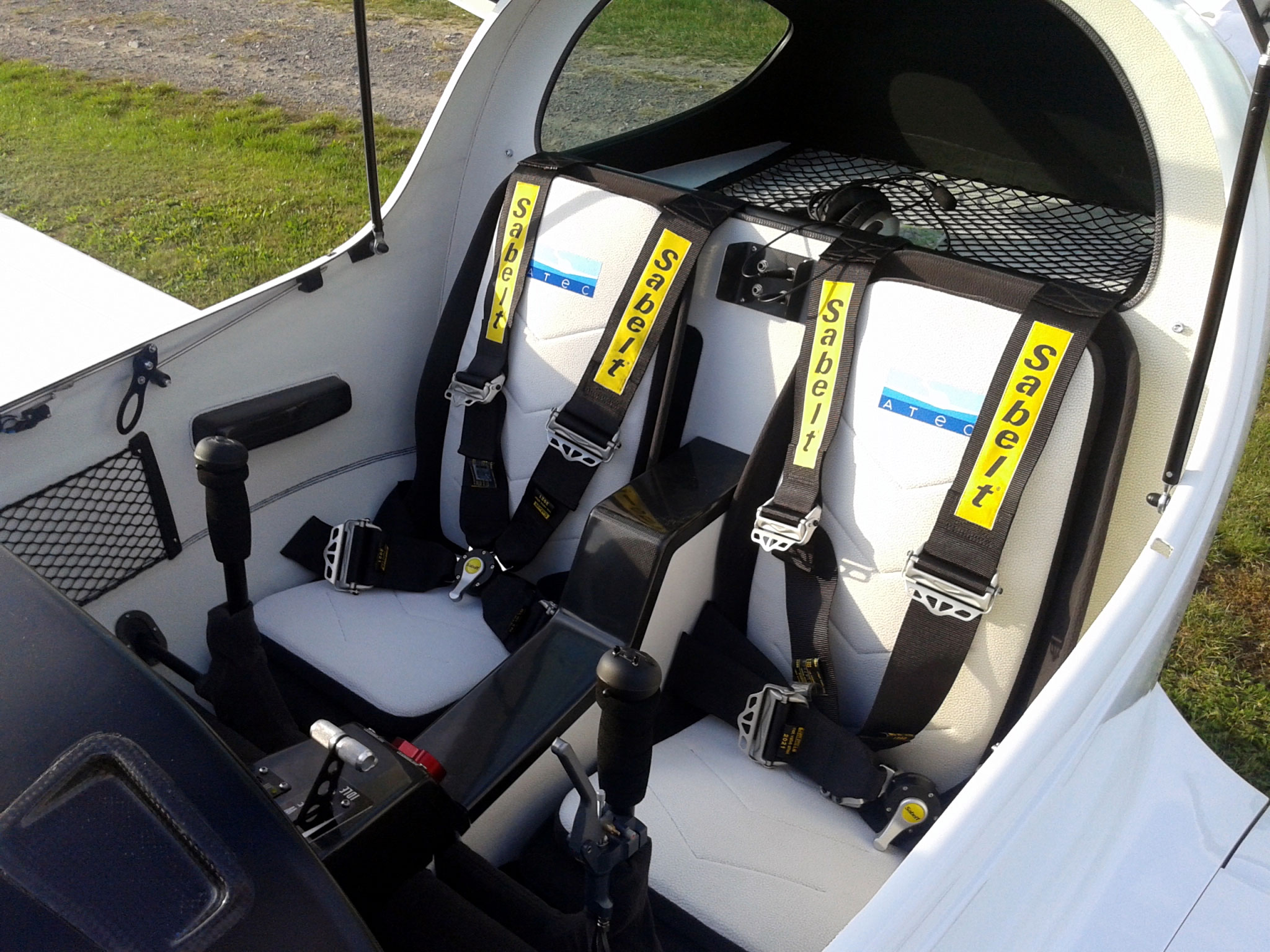 The new "NG", same as other Atec planes, can be surely equipped with various types of the most advanced avionics, glasscockpit or analogue instruments according to individual wish of the customer. The dashboard is easily accessible from both seats. All controls and indicators are situated in visual range of the pilot and crew.
The plane is controlled by the control stick which is doubled. The nose wheel is steerable by pedals with small turning radius. The lift flaps are controlled electrically. When flaps are moving, the aircraft is trimmed automatically and so the pilot does not even notice the change of the pitch.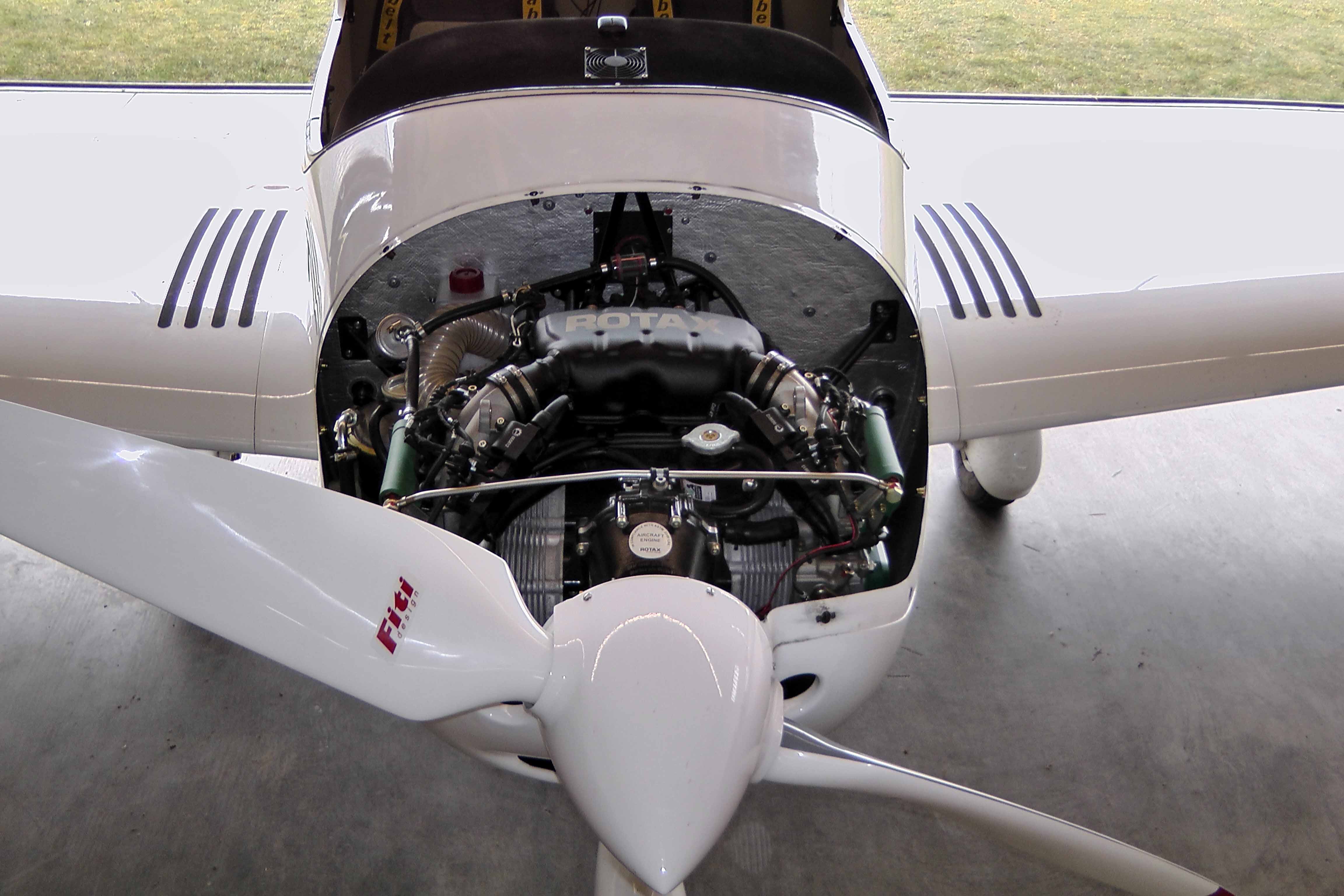 The propulsion unit is essential for the NG´s dynamics. We only use ROTAX 912 ULS or iS Sport series engines.
Thanks to well-tuned combination of the engine and FITI propeller, the new Faeta NG becomes the one of the fastest UL aircraft with exceptional performance and low consumption.