Thinking of buying a new aircraft and can't decide? Come to try our latest version of ATEC 321 FAETA NG aircraft and discover its qualities. This year, it is already 30 years since Atec had been established. Therefore we have decided to make some "anniversary" design changes in the interior. Mainly the dashboard has now upgraded modern shape, which will better fit even to screens of larger dimensions. Instrumental panels are now made of carbon-titanium composite with a 3D effect.
Fashionable streamlined design and configuration with Rotax 912 iS Sport engine and 2-blade in-flight adjustable Fiti Eco-Competition propeller with a constant speed system provide truly exceptional performance, flight range and fuel consumption.
Our demo is equipped with the most advanced Garmin glass cockpit. Two 10" G3X Touch screens are completed with radio, transponder, autopilot, GPS and backup instruments of the same brand.
Elevator trim is controlled by the joystick on the control stick as well as the autopilot deactivation. With electrical "smart" flaps, whose proper positions are set up to correspond with actual airspeed, you don't need to worry about their incorrect setting in flight. Comfort of the crew is increased by slopped floor under the feet for comfortable legs ergonomics and by armrests or bottle holder between the seats.
The interior is fully upholstered with a fabric containing nanofibres, which allow its easy maintenance. Cockpit is well ventilated and heated. The seats consist of carbon corpus and removable cushions of optional thickness, which is advantage when the airplane is being operated by multiple users. The seats are heated and adjustable forwards/backwards. Pedals are also adjustable. Demisting fan above the dashboard assures good visibility out of the cockpit.
Carbon composite is our main structural material not only for the airframe but also for interior parts and accessories.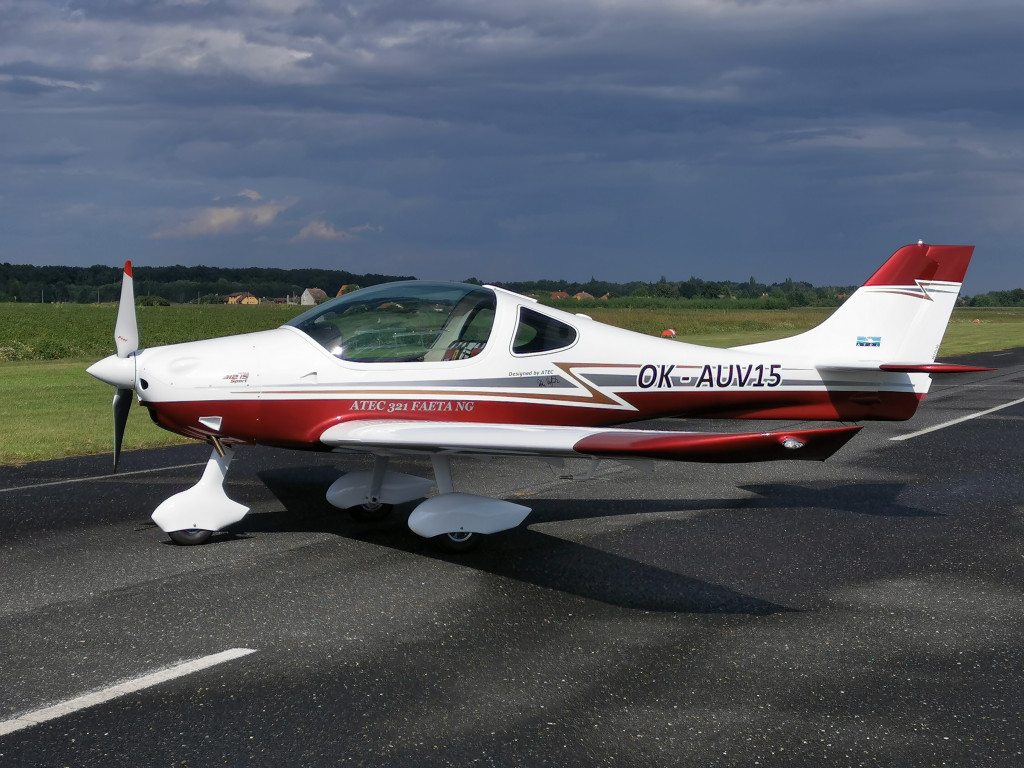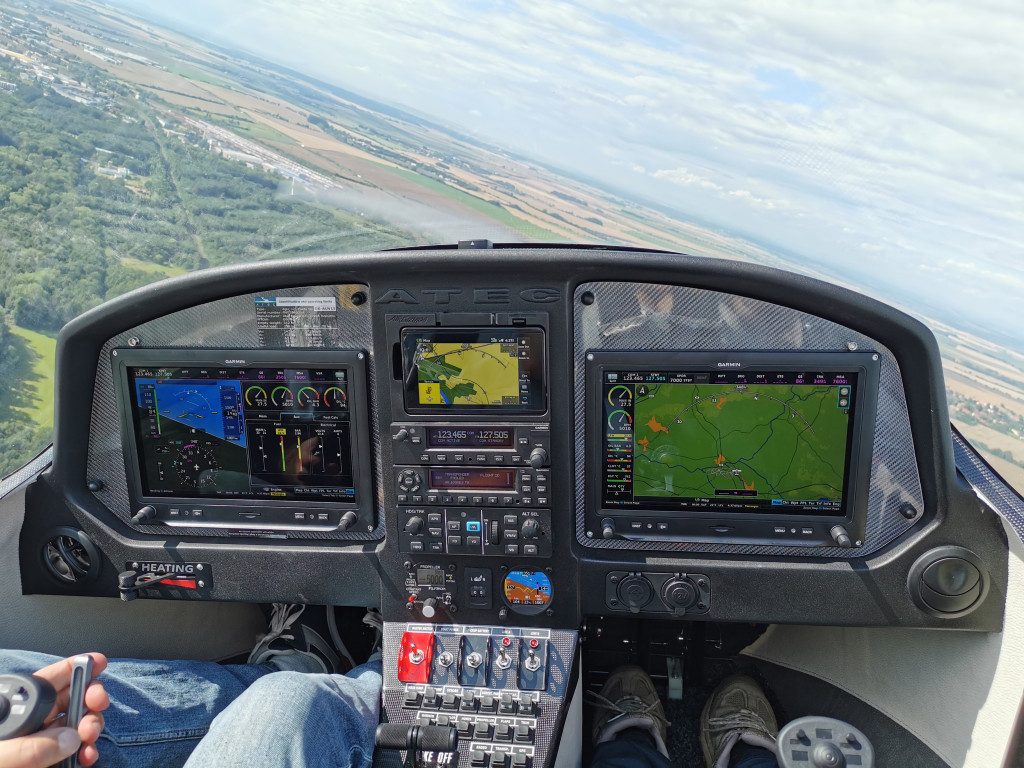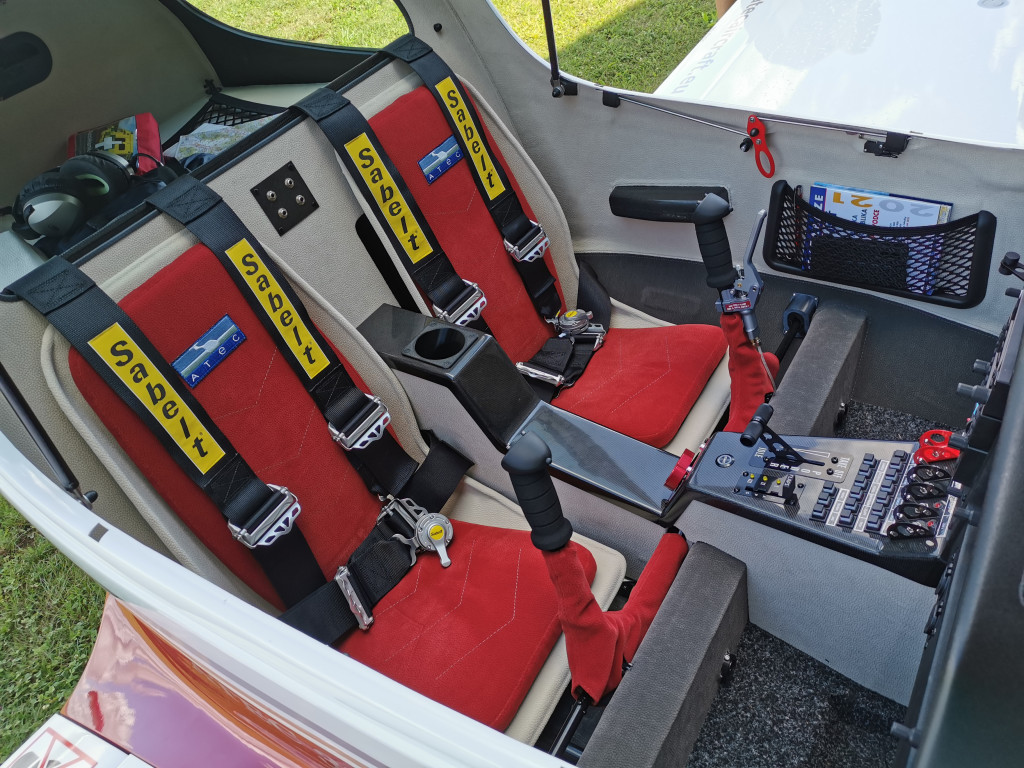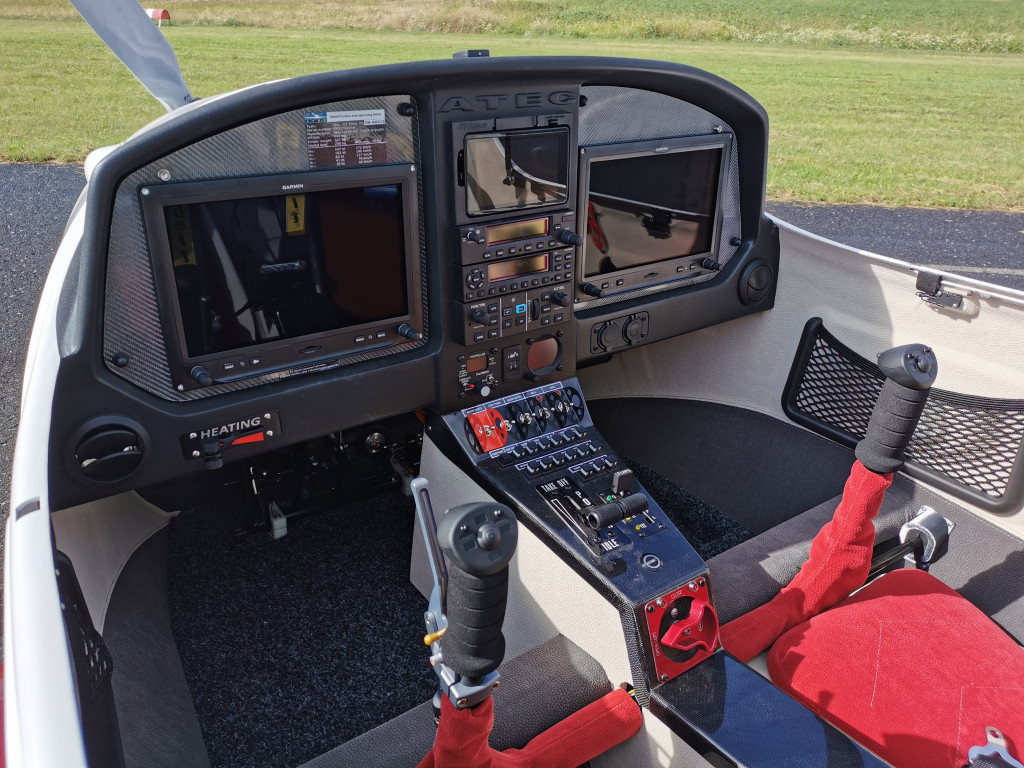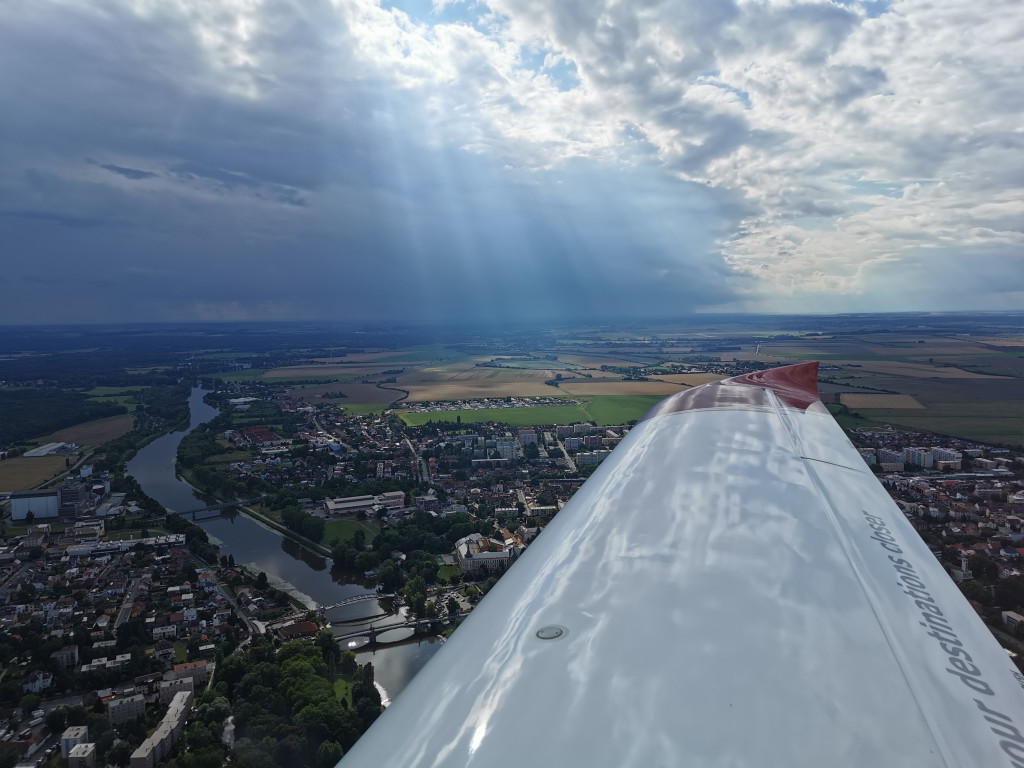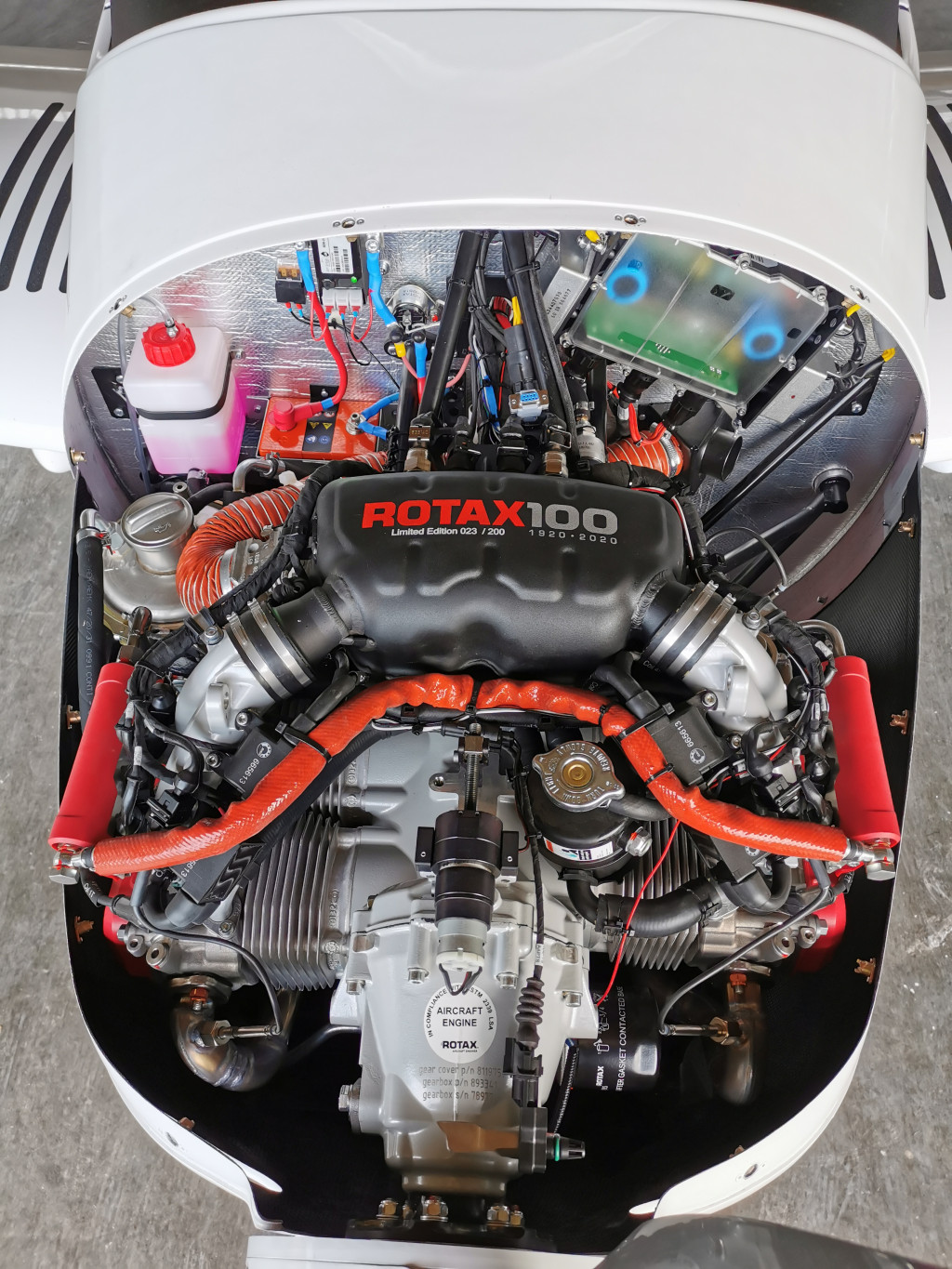 Published 11.08.2021